11.23am: We're getting the first pictures of the IMF officials who have flown to Dublin for bailout negotiations.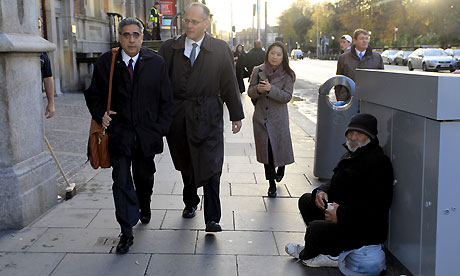 Here you can see Ajai Chopra (on the left), the deputy director of the European department of the IMF, walking towards the Central Bank of Ireland where the talks are taking place. We can't immediately identify his colleague, I'm afraid, but once we have a name I"ll let you know. Unless you've got an idea?
The foreign financiers walk past an Irish beggar as they swoop in to clean up the mess Fianna Fail has made of this economy.